Guiding You to Your Best Path: Expert Advice, Exceptional Results
No Conflicts. Just Impact. Our Client-First Approach Guarantees Your Financial Success. Welcome to Acquira Wealth Partners.
Our Client-Centric Approach Sets Us Apart
If financial advice had a pledge, we'd call it 'Certainty'—the assurance that we guide clients towards their most meaningful life goals. Our focus is on uncovering these priorities and crafting a transparent, powerful strategy to achieve them. We set you on your best path and, year after year, revisit and align with what holds meaning to keep you on course.
At Acquira Wealth Partners, we recognise that while people have aspirations, fears, and concerns that can make planning for significant goals seem overwhelming. Surprisingly, many invest more time planning a two-week holiday than mapping out their financial future, according to our experience. We're here to bridge that gap, making the process clear, manageable, and aligned with your aspirations.

As Gold Coast financial advisers, Acquira Wealth Partners is committed to transforming the industry. In the brief video below, we illustrate the distinction between valuable advice and mere product sales.   You can also discover our investment beliefs and how we work with clients as a result.
At Acquira Wealth Partners, our philosophy is grounded in a profound understanding that true prosperity extends beyond financial wealth. We echo the belief that health is the most precious asset one possesses, encompassing both physical and mental well-being. The pursuit of wealth should not compromise the richness of a fulfilled life; it should enhance it. We share the conviction that identifying and cherishing meaningful experiences, woven with lasting memories, is integral to the journey towards financial independence.
In our approach, we recognize the transformative power of guides and teachers encountered throughout life. As staunch advocates of the intersection between wealth and wellness, we understand the delicate balance required to ensure a life rich in both. Witnessing individuals with abundant resources but unfulfilled lives, we emphasize the importance of integrating wellness practices. At Acquira Wealth Partners, we coined the term 'Wellth' to encapsulate the harmonious coexistence of financial prosperity and personal well-being. Our commitment goes beyond financial advice; we strive to guide you toward a life where wealth and wellness seamlessly converge, creating a tapestry of true prosperity.
Discover more about the driving force behind Acquira Wealth Partners and the firms Principal, Reine Clemow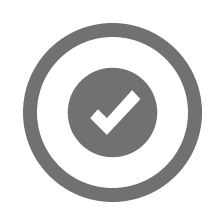 Our process is simple;
Discovery Meeting:

We invest in understanding your unique goals and priorities.
A meeting at our expense allows us to get to know you better.

In-depth Analysis:

We ask targeted questions to gain a comprehensive understanding of your financial landscape.
This analysis helps us tailor a personalized approach to meet your specific needs.

Strategic Guidance:

Together, we explore if your current financial trajectory aligns with your aspirations.
We provide clear, actionable steps to put you on the path to achieving your financial goals.
At Acquira Wealth Partners our distinction lies in our commitment to
fee for service
model for all advice, now and in the future. Built on a foundation of trust and transparency, our goal is simple: to have
happy clients
living their dreams.
If you want to partner with a business that is invested in your success, contact us today for a no-obligation meeting.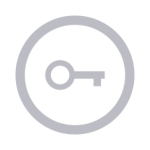 Understanding
In our first meeting, we dedicate time to comprehend your personal circumstances, listening to your hopes and understanding your fears. Working closely together, we aim to build a tailored plan that addresses your aspirations. Our commitment is to recommend financial solutions selected solely based on your needs, guiding you toward realising your dreams.".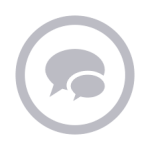 Communication
We prioritise clear and concise communication at Acquira Wealth Partners. Keeping you informed on essential matters is not only our commitment but also delivered in a simple, easy-to-understand manner.
Recognising the significance of enhancing your financial knowledge and investment skills, we aim to empower you. Ongoing financial education, including emails, newsletters, videos, and social media content, is designed to make you a more confident and satisfied investor.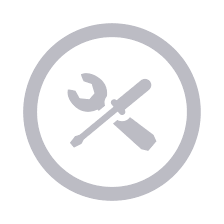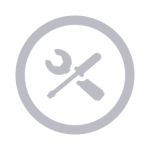 Service
At Acquira Wealth Partners, we set the bar for exceptional and thoughtful client service. Beyond the standard, our aim is to proactively manage your financial affairs, delivering an experience worth sharing with friends, family, and colleagues. Our trained team's deep understanding of your situation allows us to anticipate your needs and address day-to-day concerns, inspiring confidence and trust.