10 Simple Steps
To Retiring 10 Years Early
Let me put a pin in your bubble and tell you, you're not really going to see anything here you don't know, the key is putting it together. We don't want to sugar coat anything for you, we just want you to take action to achieve what you set out for your retirement.
I've been a financial adviser since 2001 and I am the Principle Adviser and owner of Acquira Wealth Partners.
Many people fail because they lack a strategy, a plan
and the discipline to see it through. They find it all too hard.
My job as a financial adviser is to make it easy for you. I show my clients step by step what they need to do, then I help them do it and I keep them on track each step of the way.
These 10 simple steps have been used with the hundreds of clients we have to create the retirement lifestyle they want.
Today we'll go over 3 of the strategies to get you started and if you want to read the other 7, download our full guide at the bottom.
At Acquira Wealth Partners we have some specific ways
that we show people how to do this to achieve an accelerated
early retirement.
The first one sounds the simplest but is the hardest.
Spend less than you earn
It is uncommon for someone to tell me that they are great at budgeting, in fact most people I meet tell me that they are terrible at it.
However, what I have found is that when I ask people if they have ever missed a mortgage repayment or monthly phone bill, most say they haven't.This shows me that the idea of forced savings or a regular commitment to savings and investing is the key to creating good habits and activated the principle of "Pay Yourself First".
This shows me that the idea of forced savings or a regular commitment to savings and investing is the key to creating good habits and activated the principle of "Pay Yourself First".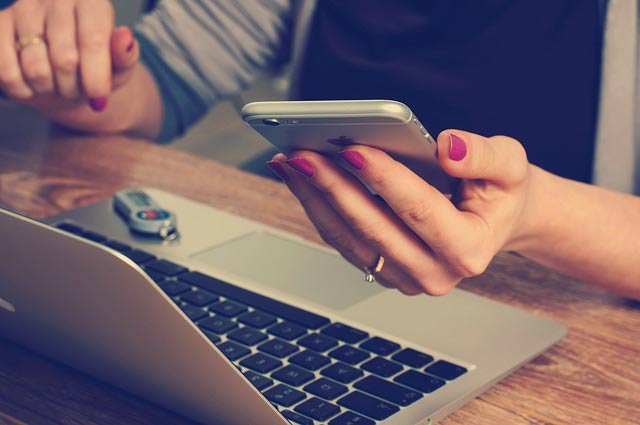 Invest the difference in good quality growth assets
What are good growth assets?
Businesses can be divided into several categories from your own business, to other peoples' businesses, both large and small, and private and public.Now if a public company is listed on the Stock Exchange, we call these "Shares" because we have a share of the ownership of that company.If you have shares in BHP, you own a share of BHP and you get a share of BHP profits.
Property has many different categories from residential to commercial to industrial and more, and many of us are familiar with property since we all live in one.
These two categories of assets we would group together and call GROWTH assets. That's simply because as well as getting income (dividends from our shares, and rent from our properties) – we also hope or expect them to GROW over time to be worth more than what we purchase them for.
Unlike many other financial planning businesses that sell financial
products to get paid, we have no preference to either shares or
property as each have a place in an investment portfolio, depending
on the person and their goals.
We like both, we own both and we advise our clients to do the same.
Own your own home sooner
Owning your own home is still the foundation for wealth in Australia for many people. Reducing your home debt allows you access to the equity which can be used for more advanced investment strategies.
Put simply, once you no longer have a home loan the cash flow you have is able to be redirected into savings and it instantly reduces the amount of income you need in order to retire early.
Let's look at an example of what it takes to repay your home loan in 10 years and note how much interest you can save after two simple changes.
You can see below, that with a loan of $430,000 on a 30-year term and with a fixed interest rate of 6% that they pay monthly they you will pay over $500,000 in interest on the loan.
A simple refinance to a lower rate of 0.50% less will instantly save $50,000 in interest cost over the life of the loan. That is money you get to keep in your pocket so you should always be looking at your home loan rates.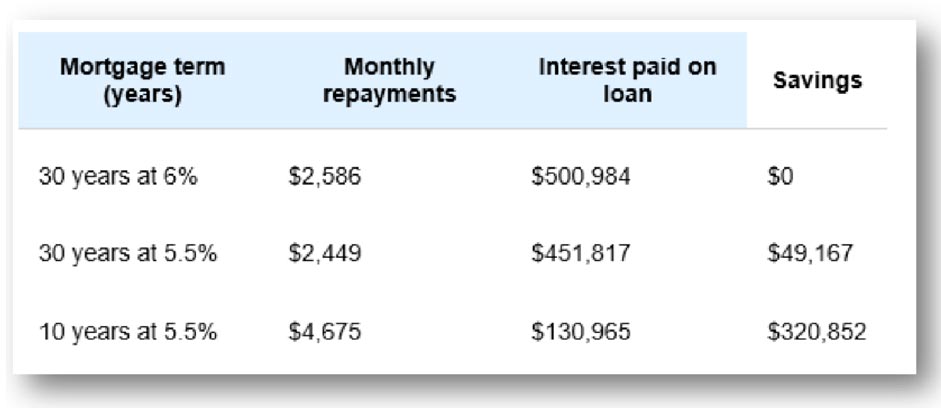 Too many banks just assume you won't move because it's a hassle. But wouldn't it be worth $50,000? You bet.
It is really possible for many Australians to pay off your mortgage in 10yrs and there are a number of different strategies you can employ to achieve this goal apart from just making higher repayments.
The key is to have a strategy that works for you and to follow a plan to achieve it.
If you have a goal to retire early, then following these simple steps listed above will get you on track to achieve this. If you'd like to see the full 10 steps to retire 10 years early simple click here to download our Guide.
We believe an early retirement is simple to achieve – but that doesn't mean it's easy.
The biggest reasons that less than 5% of Australians retire financially independent is they don't take action early enough and don't get help along the way.
Every elite athlete has a coach and if you want to achieve the results that only a few do, you should consider how a professional can help you.
If you would like to discuss in confidence how to develop and have an early retirement strategy customised for you, contact us by calling the number on our website.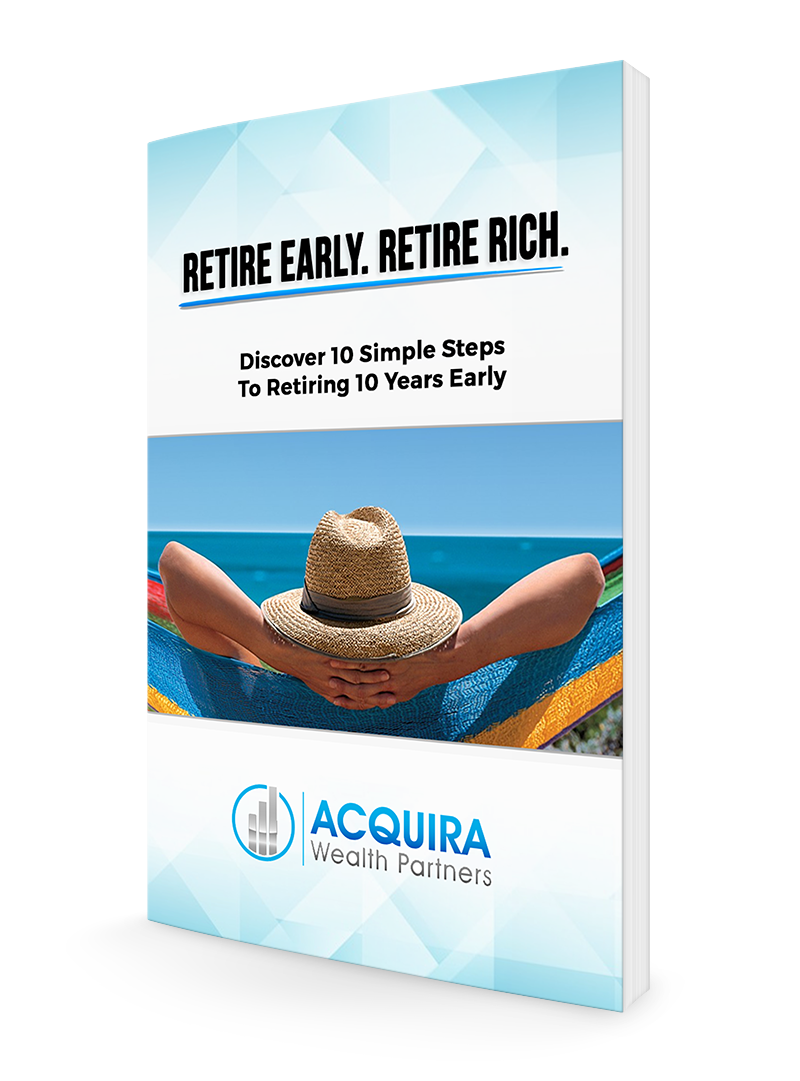 Download our Guide Here – 10 Steps To Retiring 10 Years Earlier